Screenshots of the one and two word thingy (most apt word I could come up with. see shamantaclaus), respectively: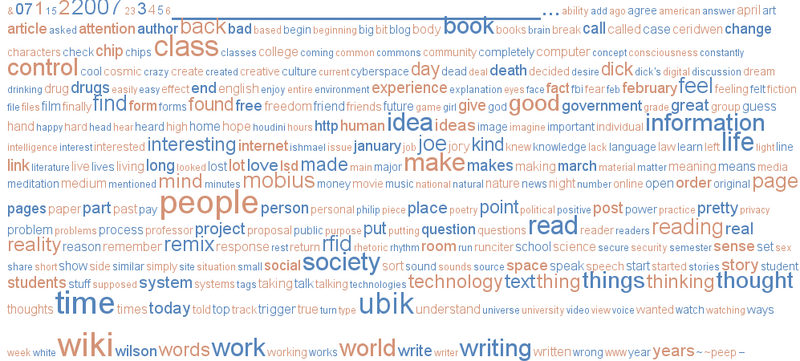 (by the way, I love some of the 'phrases' generated in this one. I may end up doing something with it...maybe...sometime...
Some of my favorites:
"begin beginning big bit blog body book"
"dick's digital discussion dream drinking drug"
"give god GOOD government"
"imagine important individual INFORMATION"
"mobius money" (like Runciter and Joe Chip money, maybe?)
"PRETTY privacy problem"
"question questions"
"readers reading real reality"
"www year years")
PS: I used the nifty program called "Snagit" that was miraculously included on my office computer(...don't tell the boss but it's a laptop and so now it's also my school computer).
- C